Principal's Message

Dr. Richa Tiwari Diwan , Principal
Schooling years form the very foundation of who we are and help to develop our approach to learning. At Anekant English Medium School we strive to provide a caring family atmosphere within which children feel supported in their learning and growth.
Read More
Chairman's Message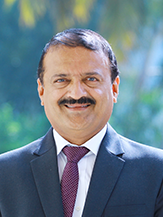 Mr. Milind Rajkumar Shah (Wagholikar), Chairman
At Anekant English Medium School, Baramati, we seek to create a holistic learning environment and make teaching a joyful process. Our mission is to nurture individual potential.We believe in cultivating multiple intelligence and talents of students.
Read More